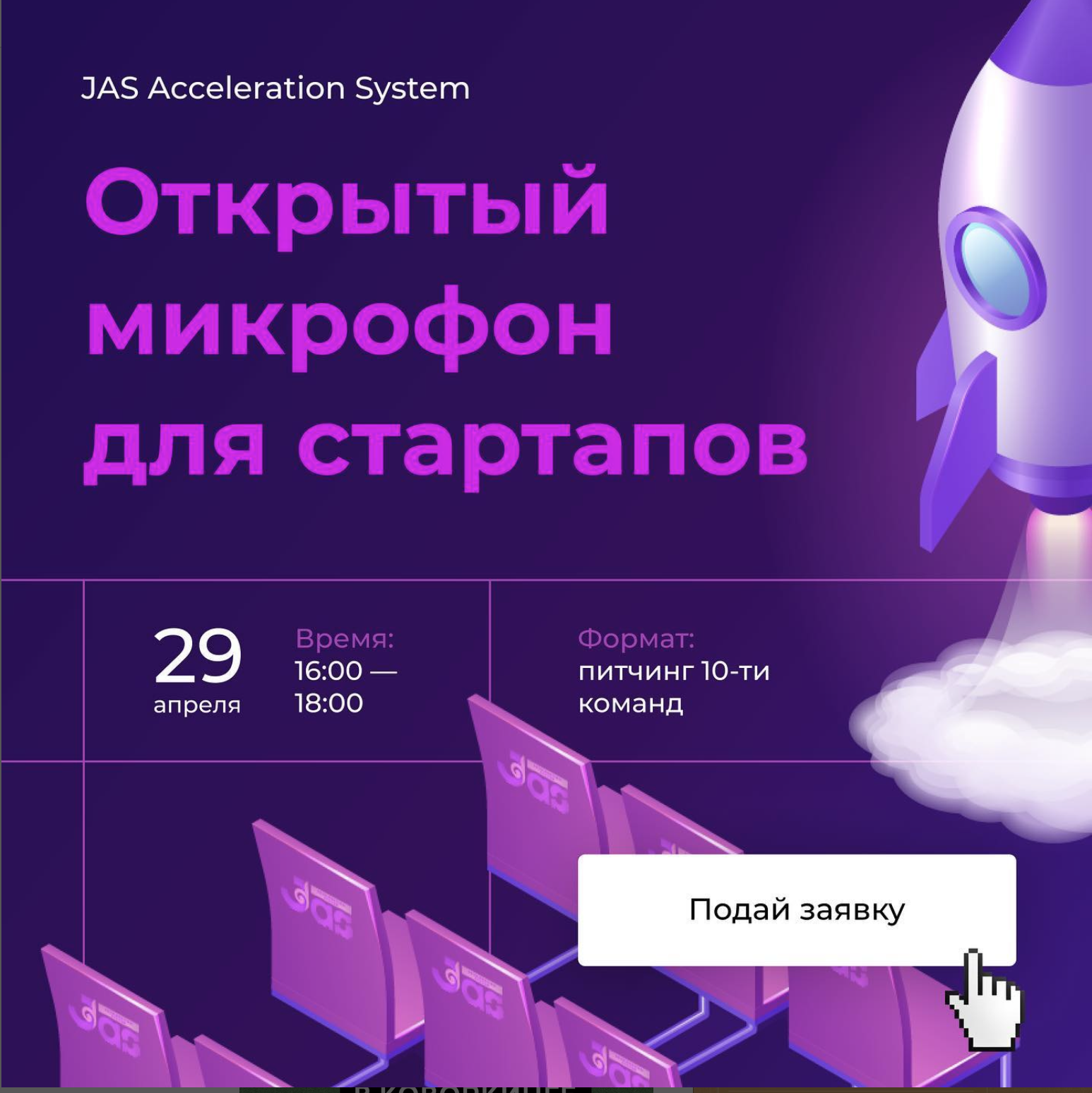 Dear friends!
We are announcing the start of registration for an open microphone for startups!
Every willing startup will be able to pitch their project in front of respected judges and win a subscription for 10 days in our coworking "JAS Coworking"!
We will select 10 startups that we will allow to pitch.
Judges:
1. Magzum Tolesh - Co-founder Easytop.io
2. Temirlan Berkimbayev - co-founder Voca.cc
3. Daniyar Tenelov is a qualified coach
4. Aigerim Abdenbaeva - Executive Director for Development of "JAS Ventures Almaty"
Date: April 29 at 16:00
📍 Location: Event Area in JAS Coworking (Seifullina 609, BC Forum)
Do not miss the opportunity to show your startup to the target audience and get the opportunity to win a subscription for comfortable work in the walls of JAS Coworking!
And also a lot of pizza is waiting for you 😋 🍕