Dear friends! We present to your attention the reviews of our Startups on the course "Synchronous incubation".
Here you can find an infographic made on the basis of a form with 75 answers, as well as some feedback from our Startups regarding the course.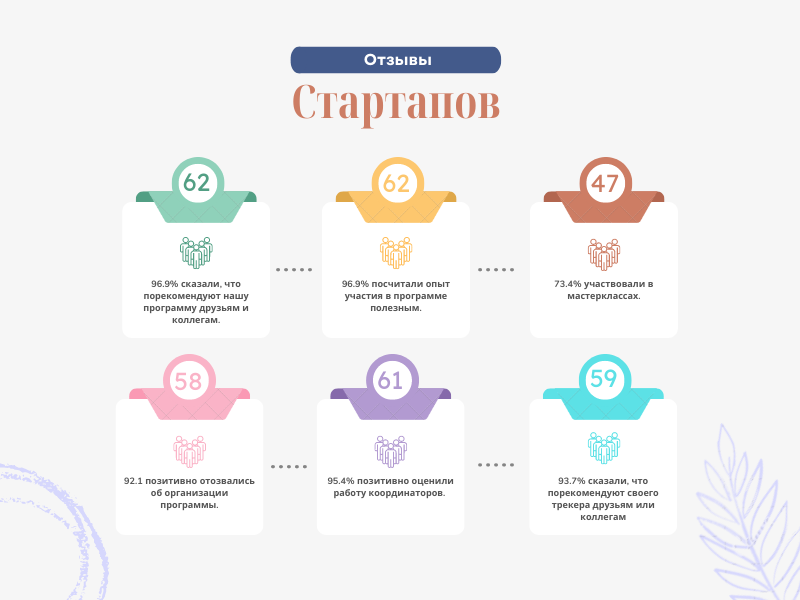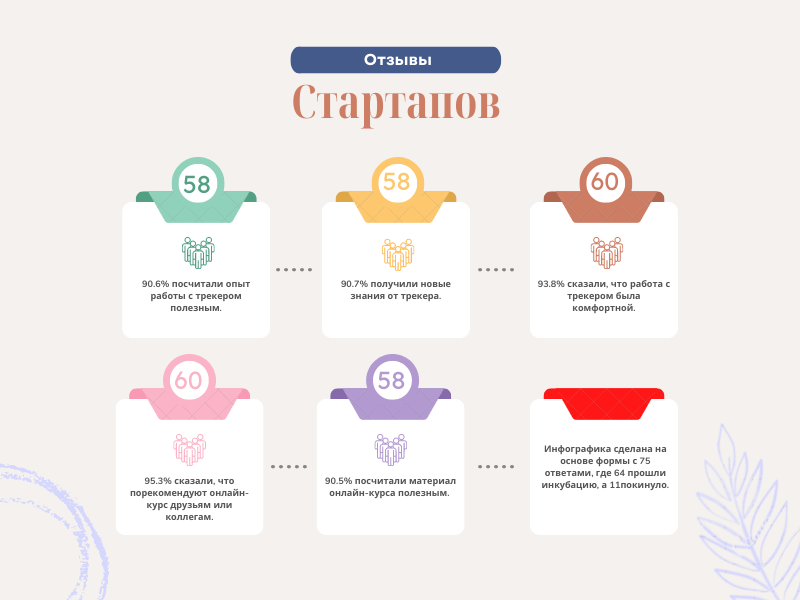 Also today we want to tell you about the reviews of our startups.
What were the main questions answered by startups?
What was the most useful thing about working with tracker?
Please share additional comments on evaluating and improving the work with trackers.
What was the most useful thing about the online course?
What would you recommend to do to improve the incubation program?
Startup R&I Peak (center for Mental Mental Physical Health and proper Nutrition):
Literally everything, adjustments corrected all the necessary points, rethought, finalized the project, changed the look and understood how to scale, gave the necessary knowledge. Since more knowledge was needed than grants, I absolutely recommend it to everyone.
Offline meetings can be organized, although it may be difficult, but I still wanted to work more with the tracker.
Knowledge and work with the tracker.
To attract partners and sponsors within the incubation. Additional contests from partners.
To pass a competition during incubation, for visual proof
Project "WEB program for dental clinics"
Project "Jaryq Academy"
Project "The Winner"
Project "Around" marketplace
Project "Degreen" food delivery service
Startup Reviews. Project "Zoyd Space"
Project "Sululife" online system for beauty salons
Project "Hustle Free" A platform for organizing sports events