For those who have already thought about how to change the world for the better and are ready to present a social idea, a project, and perhaps even a tested pilot for its further development – this is your chance! Hurry up to apply and get a grant from the Social Development Fund up to 5,000,000 tenge for the realization of your dream!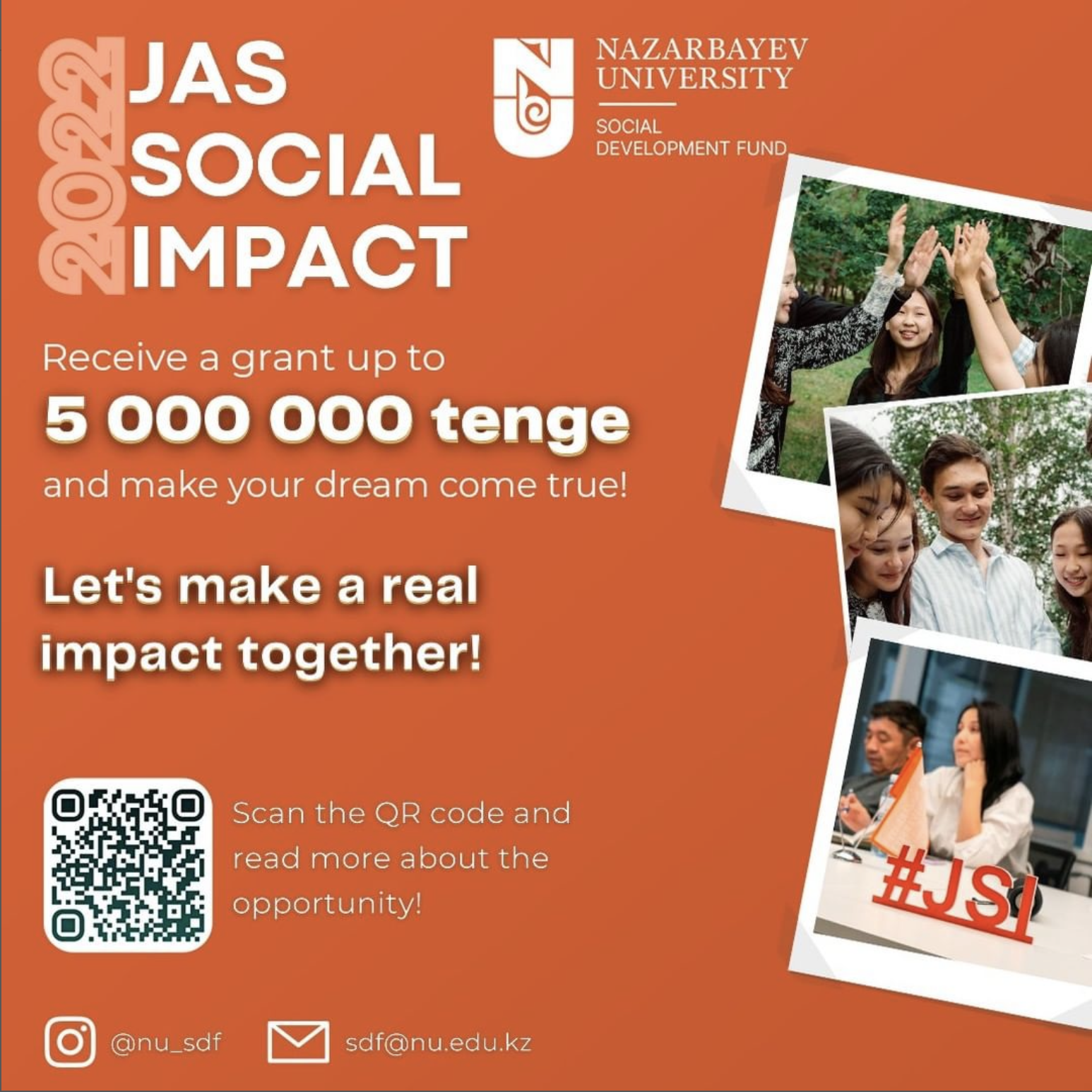 The Found is ready to support with financing:
- Social projects (Social Project Grant)
- Social Entrepreneurship Projects (Idea Grant, Start Grant, Impulse Grant)
Participants can be any team with an applicant leader from:
the community of Nazarbayev University or graduates of Nazarbayev Intellectual School
Important to you:
- for those who have already successfully completed training in the business incubator / accelerator in the last 2 years, it is not required to take it again.