Dear friends, we are happy to inform you that it is time for a new JAS Talents Challenge!
Do you have a startup and you want to develop it? JAS Ventures Almaty company offers you to take part in an online competition and develop your startup even more 🚀
An exciting adventure awaits you, from an educational program and primary pitches, to a unique opportunity to receive a prize for the development of your startup in the amount of 1,000,000! 😲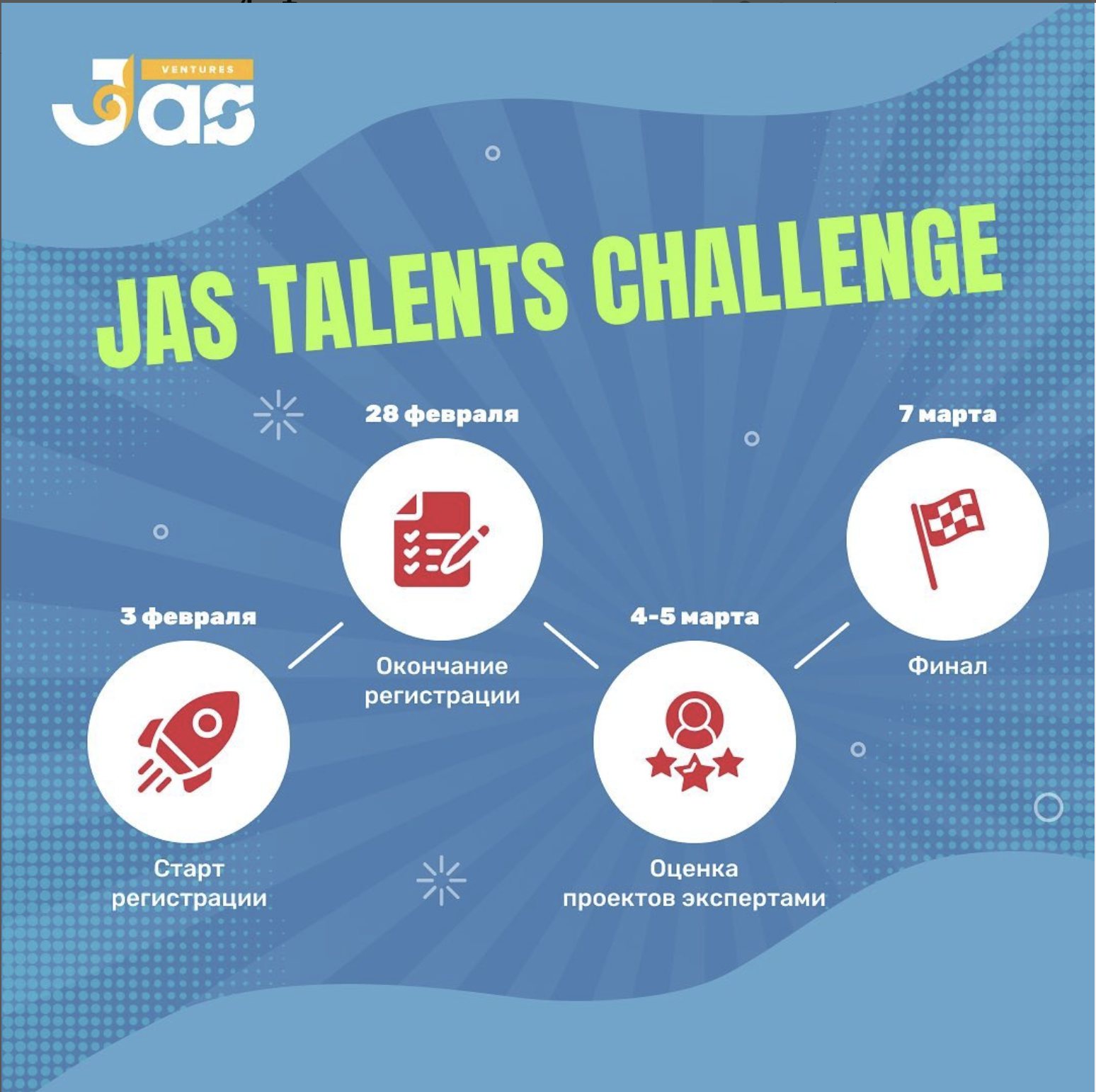 Accept the challenge — register for the contest using the link in the profile description.
Don't miss the chance to realize your idea. We are waiting for you at the registration until February 28. 😉